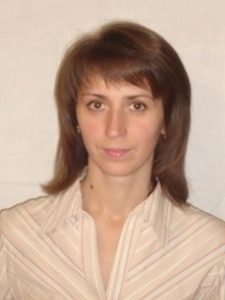 Associate Professor, Ph.D.
room 363
+38 (057)-702-14-65
Secretary of Section №1 of the Teaching and Methodological Council of the NURE
Member of the all-Ukrainian public organization "Ukrainian Bar Association" (UBA)
Member of Union of lawyers of Ukraine in Kharkiv region
Member of European AI on-Demand Platform (AI4EU)
Education:
In 2002 she graduated from the National University of Internal Affairs for specialty «Jurisprudence».
2009 – Ph.D. in Law. The thesis has been defended at the Kharkiv University of Internal Affairs.
Educational activity: teaches courses: "Fundamentals of Law", "Law framework of professional activity".
Research activities: directions of scientific activity: human rights, comparative law, IT law.
Has over 50 publications, including a sections in 2 monographs