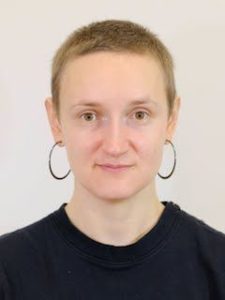 Associate Professor, PhD
room 363
+38 (057)-702-14-65
Education:
in 2005 graduated from Kharkiv National University of Radioelectronics (KhNURE), speciality "Intellectual Systems of Decision-making";

in 2010 obtained PhD in Philosophy (Speciality 09.00.09 – Philosophy of Sicence).
Teaches: "Philosophy",  "Philosophical Problems of Scientific Cognition",

"Basis of Law".
Research interests: philosophy of science, philosophy of artificial intelligence, philosophy of culture.